An ideal substitute for keeping an Outlook email in the online inbox is to save it as a PDF. For the sake of reporting and backups, many users used to do this. If you save your letter as a PDF, you can still access it even if you don't have an online connection.
I'll show you how to export an OLM file, transfer an OLM file to Windows, and rapidly save an Outlook email as a PDF in this tutorial.
So let's follow the detailed instructions provided below to save the email in Microsoft Outlook 2019, 2016, 2013, 2010, and 2007 into a PDF file.
How Do You Export An OLM Files?
To lower the size of your inbox, do the procedures for exporting Outlook for Mac Data (.olm) below.
On the Mac computer, open Outlook and select Export from the Tools menu.
Select Continue after selecting the items you want to export from the Export to Archive File (.olm) wizard.
Currently, click Save after selecting the Downloads folder in the Save As window.
You'll get a notice after exporting the OLM file. Simply choose Finish.
How Can I Move an OLM File to Windows?
OneDrive, Dropbox, and Google Drive are just a few of the cloud storage options available to Windows and macOS users. Simply download and install one of these program on your Mac or Windows computer to get started. Then, on a Mac, upload your OLM files to OneDrive, Dropbox, or Google Drive, after which you may download them as necessary on a Windows PC.
Note: Consider the amount of space these programs take up before uploading your OLM files to any of the cloud storage services indicated above.
Users using Windows 10:
Select the email you want to save as a PDF file in Outlook.
Then select the Print option by clicking the File tab.
You must select Microsoft Print to PDF from the drop-down box under Printer. Press Print.
Select the place on your computer where you want to save your PDF file under the Save Print Output As box, then click the Save button.
How can I save emails in Microsoft Outlook 2010 as PDFs?
You must first store emails in HTML format to save them as PDF in Microsoft Outlook 2010. Then, create a PDF version of that HTML file. To accomplish this, carefully follow the instructions listed below:
Select the email you want to save as a PDF file in Microsoft Outlook.
Choose Save As from the File tab.
Then, in the Save As window, select the place to save the Outlook messages as PDF files.
After that, select HTML from the drop-down choice under Save as Type before clicking Save.
Open MS Word now and select Open from the File tab.
Select the most recent HTML file you saved.
Next, select Save As from the File menu.
Pick a location now where you want to save your PDF file.
Select a PDF file type from the Save as Type drop-down menu and then click the Save button.
Secure and safe Method to Export Mac Outlook emails to PDF
The easiest way to keep Outlook emails secure is to convert them to PDF using the TrustVare OLM Converter Tool. As a result, it is advised to utilize the adaptable Stellar Converter for OLM utility to easily convert Outlook emails into PDF.
Additionally, you may convert OLM to PST, HTML, EML, RTF, and MSG formats using this tool.
The OLM files of Outlook 2021, 2019, 2016, 2013, 2010, and 2007 versions for Mac and Windows are also supported.
So, to learn how it operates, simply download and install this app on your PC.
On your computer, start the TrustVare OLM File Exporter Tool.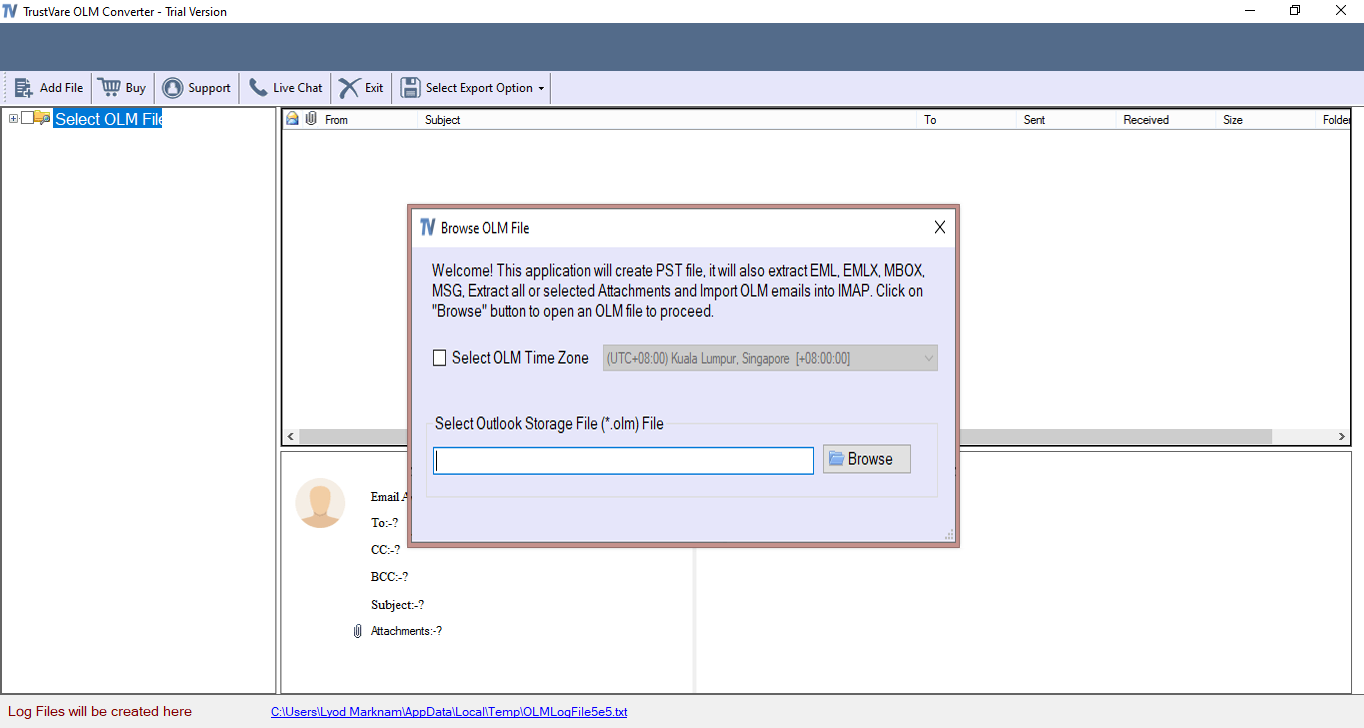 Select the OLM file by selecting Browse after that.
Click the Convert button after selecting the OLM file. The program starts looking through the selected file.
Following scanning, the tool shows a three-pane window with a preview of each email. The content of any email may now be seen by just clicking on it. You can even right-click to save the email as a PDF file.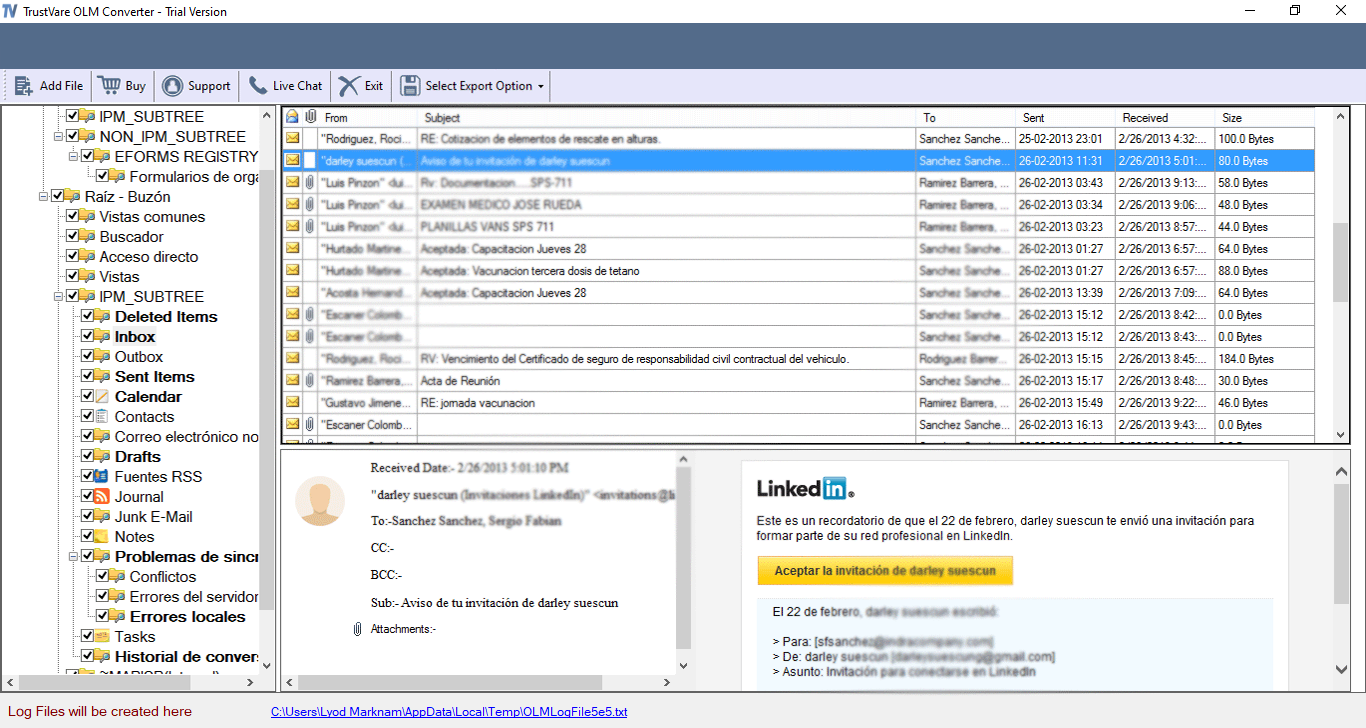 Select the desired emails & click on the "Save Converted Mailbox" option to save numerous emails from distinct email folders to the PDF file.
In the 'Save as' dialogue box, you must now select "PDF". Next, select "Next."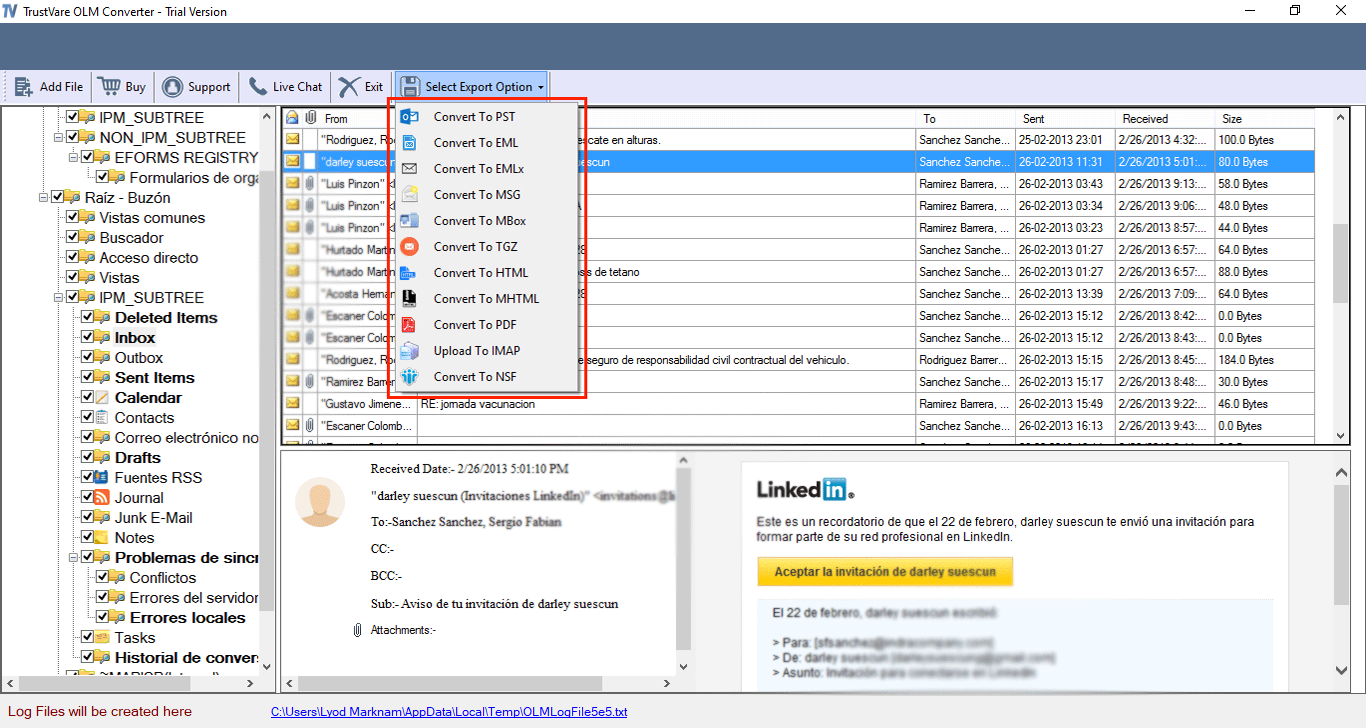 Now select the Destination Path by clicking on "Browse" and then click "Save" to save the converted PDF file.
A transformed PDF file is saved by the program.
The chosen mailbox will then be stored at the desired place.
To sum up
For reporting and backup reasons, Outlook email should be saved as a PDF. However, there isn't a straightforward way to save emails in PDF format in Microsoft Outlook. As you can see, I have provided detailed instructions for how to carry out this activity in this post.
However, you must use the TrustVare OLM Converter for OLM file conversion if you wish to convert Outlook emails as PDFs with attachments.
I hope you enjoyed this article.